We are deeply grateful to our philanthropic partners for making health and wellness a priority. Thanks to your generous support, Virtua Health is addressing the most serious health needs of our community and providing care for our patients…mind, body, and spirit.
Your Generosity Matters
In 2022, more than 2,300 donors invested nearly $8.3 million in Virtua's programs and services. Together, we were able to reduce barriers to health services and increase cancer screenings, fuel our mobile community health programs, support the wellness needs of Virtua's colleagues, enhance a broad range of clinical programs…and more!
Read 2022 Impact Report
755
hospitalized patients aided beyond bedside care with services or financial assistance to ensure a safe and successful transition home.
4861
children received free developmental and health screenings.
35550
times our Eat Well team supported people by providing them with healthy food.
Expanding Virtua's Mobile Fleet
Last year, the Penn Medicine | Virtua Health Cancer Program provided more than 1,000 free cancer screenings to uninsured and underinsured people in South Jersey. In April 2023, we will expand our mobile fleet with the launch of a new Mobile Health and Cancer Screening Unit to serve our neighbors across Burlington, Camden, and Gloucester counties. Funded through a $1 million campaign, this new unit will enable our team to increase the number of people we support each year. We will also expand the types of screenings offered to include 3D mammography, breast exams, gynecologic exams, pap tests, colorectal screenings, and prostate exams. The new unit will also help us improve access to health care for at-risk populations as well as bolster prevention and chronic disease management.
300% increase in annual mammograms with the new unit once it launces in 2023.
Advancing Well into the Future: Camden and Mount Holly
As part of our commitment to be here for good, Virtua is substantially revitalizing two of our most treasured institutions: Virtua Our Lady of Lourdes Hospital and Virtua Mount Holly Hospital. Virtua Our Lady of Lourdes Hospital will serve as a regional destination for high-acuity cardiovascular, neuroscience, and transplant services. We are currently reimagining this campus to prioritize accessibility and the guest experience with a new patient tower, all private rooms, a welcoming lobby, and expanded parking. A similar transformation will soon be underway at Virtua Mount Holly Hospital to contemporize the facility, expand niche service offerings, and improve the overall flow of operations for patients, visitors, and staff.
$1.2 million donated so far* for both of these Advancing Well transformation projects.
*As of March 2023.
The Lasting Impact of Your Gifts
The generosity of our donors helps provide critical resources for our patients in need. Here are a few of the ways their support had impact in 2022: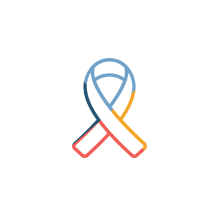 1383
patients with breast cancer and their families supported through our Breast Care Comfort Fund.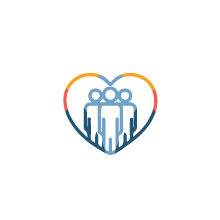 115
families affected by the loss of a pregnancy or baby received support as they grieved.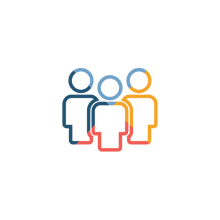 2071
children and adolescents received therapy for behavioral health issues at Virtua's CASTLE programs.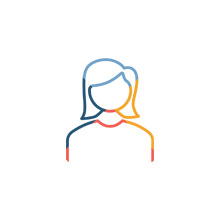 161
people in cancer treatment received salon services and a free wig at the RCCA Hair Boutique.
Focusing on Eating Well to Be Well
Virtua's multifaceted Eat Well initiative is addressing critical food insecurity issues for people in South Jersey. With a focus on nutrition as the foundation of a healthy lifestyle, the Eat Well Mobile Farmers Market, Mobile Grocery Store, Food Farmacy, and new Colleague Markets have become a reliable resource for our most vulnerable patients, community members, and colleagues. Powered by philanthropy, Virtua's Eat Well programs made a significant impact in 2022. The Eat Well team had more than 35,550 interactions with people, providing them with the food they need to be well. The program has proven to be flexible and responsive and has continued to meet the needs of those we serve. Last year, Eat Well deployed its fleet more than 900 times, even incorporating its sprinter van into service when needed to ensure consistent access.
345 patients received free food and nutrition counseling at a Virtua Food Farmacy. 
Helping Growing Children Thrive
Virtua's Pediatric Mobile Services team aims to create a foundation for a healthy life for children under the age of six by providing education, screenings, and connections to health resources. Since the program launched in 2018, the depth of services has grown to continue to meet the evolving needs of children and families in our community. In 2022, Pediatric Mobile Services hosted 362 community screening events — the most our team of child specialists has ever held in a year. Additionally, sports physicals were added to our services to ensure children can participate in school-based sports programs, which can be a safe and important component to a child's physical, social, and mental development.
4,861 children served and 26% referred for additional services. 
Caring for Our Workforce
With the support of our donors, we are working to meet the needs of Virtua colleagues. Together, we are providing wellness resources and career development opportunities to our colleagues in a variety of ways to help them thrive professionally and personally.
Through your generosity, we were able to:
Fund Nursing Scholarships which provide a system of support for our students and nurses so they can reach their educational goals and grow the nursing workforce of the future.
Create three new Refuel Rooms set to open in early 2023 to provide our colleagues — especially clinical staff — with a serene place to decompress from their highly stressful and emotional work.
Introduce Eat Well Colleague Markets at several of our hospital campuses so that any colleague with a need for support could take home nutritious food and personal care items at no cost as well as seek out assistance for additional support to help them and their families thrive.
Provide aid through the Colleague Care Fund to more than 90 colleagues who were in financial distress due to unforeseen circumstances.
Expressions of Gratitude Create Lasting Impact
Each year, we are deeply touched by the patients and community members who make a gift to Virtua to express their gratitude. In 2022, 52 clinicians, colleagues, and teams were honored with a gift of gratitude for the difference they make for our patients and community. Their kind words have meant the world to us — and their generosity will have lasting impact for years to come!
Learn About The Lasting Impact Project