At Virtua, we are working hard to ensure our neighbors, regardless of what zip code they call home, have access to the fresh, healthy, and affordable foods they deserve.
Ensuring that no child or adult goes hungry is an ongoing struggle in communities across the United States. The city of Camden and certain areas of Burlington and Gloucester counties are categorized as "food deserts" for their low access to healthy food retail outlets. According to Feeding America, an estimated 15% of Camden County residents and 12% of Burlington County residents do not know where their next meal will come from. Moreover, studies show that eating healthy food helps prevent and reduce the severity of many chronic illnesses, including diabetes, obesity, heart disease, and certain cancers.
Virtua's multifaceted Eat Well initiative aims to address the critical food insecurity issues in our area and focus on nutrition as the foundation of a healthy lifestyle.  Powered by philanthropy, the Eat Well Mobile Farmers Market, Mobile Grocery Store, and Food Farmacy have helped to ensure that our patients, and most vulnerable community members, have consistent access to fresh, culturally relevant, affordable foods, and nutrition education since 2017.
Together with our generous donors and community partners, we are creating reliable and affordable sources for nutritious food!
Recognized for Community Impact
In 2023, the U.S. Department of Health and Human Services Office of Disease Prevention and Health Promotion recognized Virtua Health as Healthy People 2030 Champion for its innovative mobile community health programs.
Together, we can build a healthier South Jersey.
Mobile Farmers Market

Virtua's Mobile Farmers Market was the first Eat Well program to launch, serving as a reliable community resource for fresh, affordable fruits and vegetables since 2017. In addition to offering produce at significantly reduced prices, we incorporate health education and literacy about eating well and its connection to reducing chronic disease.

Mobile Grocery Store

In 2020, we converted a city bus into a beautiful mobile grocery store with an aisle of fully stocked shelves, coolers, and freezers for customers to browse and shop with dignity, just as they would at any grocery store. The 40-foot mobile store operates year-round, makes regular weekly stops to communities with limited access to a grocery store, and offers reduced pricing on all items.

We are grateful to all the individuals, businesses, and community organizations who have joined us to support this exciting initiative. We are especially thankful to the following Founding Philanthropic Partners who have contributed $100,000 or more to our Eat Well Mobile Grocery Store.

Founding Partners
Bank of America
Domenica Foundation
Michael and Yvette Jordan
Kelly Benefits Strategies
Morrison Healthcare
NFI and the Brown Family
Parker Private Wealth Management Group of Wells Fargo Advisors
Bob & Donna Platzer and Family / Town Square Real Estate
Marvin Samson Foundation
The Tepper Foundation
Turner Construction
Virtua Health Medical Staff South

Food Farmacy

The Food Farmacy locations in Camden and Mount Holly offer nutrition education, social support services, and free produce and nonperishable food to enrolled patients. Patients with a chronic disease or other health issues, who are also experiencing food insecurity, can be referred into this six-month "food as medicine" program by their physician.

NEW! Colleague Markets

In an effort to support and sustain our workforce, Virtua is launching a variety of new colleague wellness and career development opportunities.

As part of this effort, we will be opening Eat Well Colleague Markets in seven locations across Virtua so that any colleague with a need for support can take home nutritious food and personal care items at no cost. These markets are also a place where colleagues can seek out assistance from our social work team, access job training opportunities, and be referred to other resources to help them and their families thrive.

Annual Turkey and Produce Giveaway

Established in 2016, Virtua's annual Turkey and Produce Giveaway provides approximately 1,500 families in Burlington and Camden Counties with everything they need to make a hearty and nutritious Thanksgiving meal, including a turkey, fresh produce, and healthy recipes.

Powered by philanthropy, this program is made possible thanks to the kindness and generosity of many. We are especially grateful to Dr. Eric Sztejman and the Sztejman family for their support and leadership in making this event a success.
Impact of Philanthropy
We are grateful to our donors whose kindness and generosity is making a lasting impact. Here are a few of the ways their support had impact in 2022: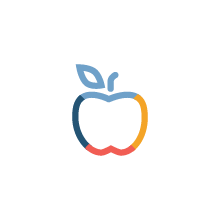 35550
times our Eat Well team supported people by providing them with healthy food.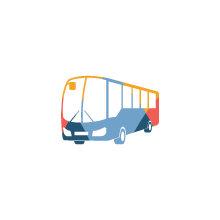 900
market stops hosted by our Mobile Grocery Store and Mobile Farmers Market teams.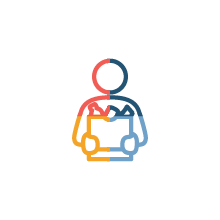 345
patients received free food and nutrition counseling at a Food Farmacy.
In the News
Virtua Celebrates 5 Year Anniversary of Eat Well
May 6, 2022 — Virtua Health celebrated the fifth anniversary of its Eat Well food-access program, which launched in the spring of 2017 with the introduction of the health system's year-round Mobile Farmers Market. The program has since expanded with the addition of its Mobile Grocery Store and two Food Farmacy locations — all fueled by generous donors.
"Over the past five years, this program has become life-changing for thousands of area residents," says Debra Moran, Virtua's vice president of community-based services. "People are eating better and feeling better. And their children are learning healthy eating habits, which will bring life-long benefits to them and future generations."
In the News
Eat Well Mobile Grocery Store Celebrates 1,000th Customer
June 3, 2021 — Since hitting the road in February, Virtua's "Eat Well" Mobile Grocery Store has taken off! The store-on-wheels recently served its 1,000th customer. Shopper Malissa Plaza reacted with surprise and gratitude when she learned she was the 1,000th customer. Virtua staff members presented her with a flowering plant. Plus, she and all customers that morning received a reusable cloth shopping bag stuffed with a $10 gift voucher, can opener, vegetable peeler, and jar gripper.
"The Virtua bus has been a blessing, since it is difficult for disabled people like me to do fresh shopping," said Plaza, who is a regular at the store. "This is a wonderful concept. The selections have been fantastic. The prices here are wonderful."
Read News Release
In the News
Virtua Unveils New Mobile Grocery Store
October 21, 2020 — Virtua Health revealed the latest component of its food access initiatives: the Eat Well Mobile Grocery Store. Virtua introduced the colorful vehicle – created from a donated NJ Transit bus – during a socially distant, outdoor event on its Voorhees hospital campus, with N.J. First Lady Tammy Murphy among the guests.
"Virtua Health has championed food access for several years and is a national leader in reimagining how health systems can reduce food insecurity on the local level," said Virtua Health President and CEO Dennis W. Pullin, FACHE. "The Mobile Grocery Store means that our neighbors in South Jersey, regardless of what ZIP code they call home or whether they own a car, can have access to the healthy and affordable foods they deserve." 
Read News Release